Illamasqua currently has a massive online sale for as low as 5 pennies that nearly made me go wack. They're known for highly pigmented make up that's gorgeous and insanely high quality. Instantly, my shopping cart was quickly filled with goodies until my "budget conscience" hit me on the head. Upon realising I couldn't afford those gazillion items in my cart, I slowly and painstakingly removed some items that I wouldn't likely use on my normal self. Here's what made the cut: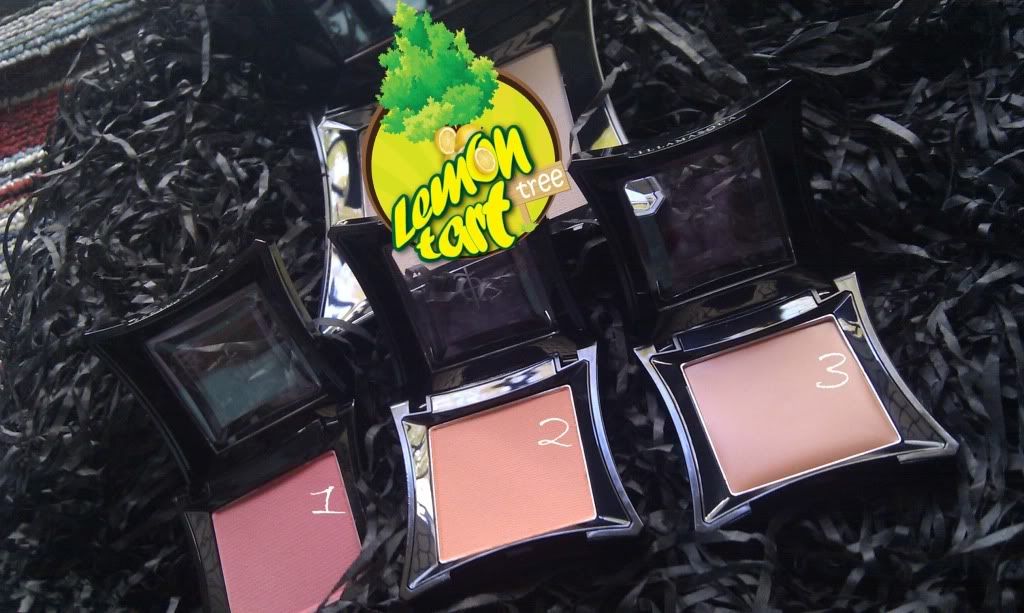 1. Powder Eye Shadow in Lick
£5 , Hot coral pink - matt finish
2. Powder Eye Shadow in Trollop
£5 , Warm peach - matt finish
3. Cream Eye Shadow in Exalt
£5 , Warm apricot - satin finish
As you noticed, all these are warm colored shadows as I intend to use them as blush. Aha! A blush. Genius. Will you please raise your hand if any of you have finished a blush? Nope. Not me. Lipstick, yes. But blush, I haven't. Now you see, they are perfectly sized for dipping your blush brush. Will it work? Why not. If we can use lipsticks as blush, why can't shadows be used on cheeks given they're matte or dewy? Oh well. I'll let you know if I succeeded in blending it nicely on my cheeks.
Have you tried it yourself? Let me know if you have.
Have a gorgeous day!
*I'll show you the other 2 items I got along with these 3. ^^